This Quantum Pendant is charged with 5000 negative ions to restore the body's natural balance through molecular energy. Negative Ions have a positive effect on the Human Body while positive ions are harmful. Negative ions are abundant in nature, especially around waterfalls, on the ocean surf, at the beach and after a storm, they are widespread in mountains and forests. This wonderful pendant is charged with 5000 ions to restore your body generating lots of benefits for your health, neutralizing free radicals, revitalizing cell metabolism, enhancing immune function, purifying the blood among others listed below. Read a list of the most important benefits you will get from this pendant.
Pendant is delivered with a certification of authenticity and serial number included. Wear it over the skin preferentially. Adjustable leather cord for different lengths, can be easily worn underneath your cloth.
PENDANT BENEFITS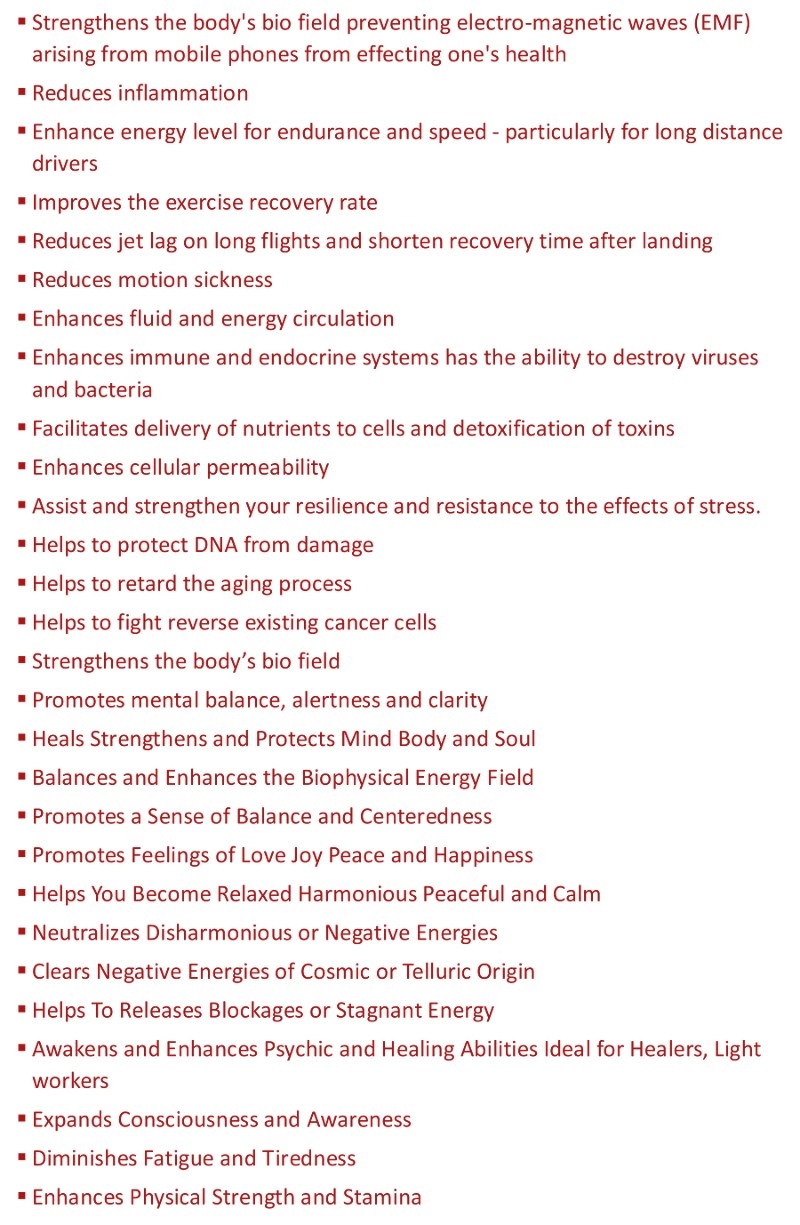 Scalar pendant measures 1.5 diameter, includes authenticity card ID. Limited Time offer- FREE SHIPPING in USA Territory-
** International shipping $15.50 will be added during order processing.