Posted by Sarah on 30th May 2020
Feng Shui Colors and Directions for Front and Back Doors

The main entrance still remains as the most important in Feng Shui, however the back door can usually be an entrance that we use daily (a more "practical" access to the home) so you might want to pay attention to it too!
You can learn more about Feng Shui and the Back Door and find out what quick fixes needs to be done.
Take a look at this quick infography below, which shows what Feng Shui elements and locations your doors fall into. By knowing this, you can make the necessary adjustments.
Keep in mind:
Apart from colors and elements, you may need to check if your front and back door are in direct alignment. If this is the case, you need to cure this as soon as you can. The alignment of both doors can mean that Chi is flowing straight out of your home instead of staying in. This can lead to wealth and harmony loss. Use the Feng Shui Cure for Front and Back Door Alignment.

For quick fixes to your main entrance check the Feng Shui for Entrance Catalog and invite the best vibes into your home!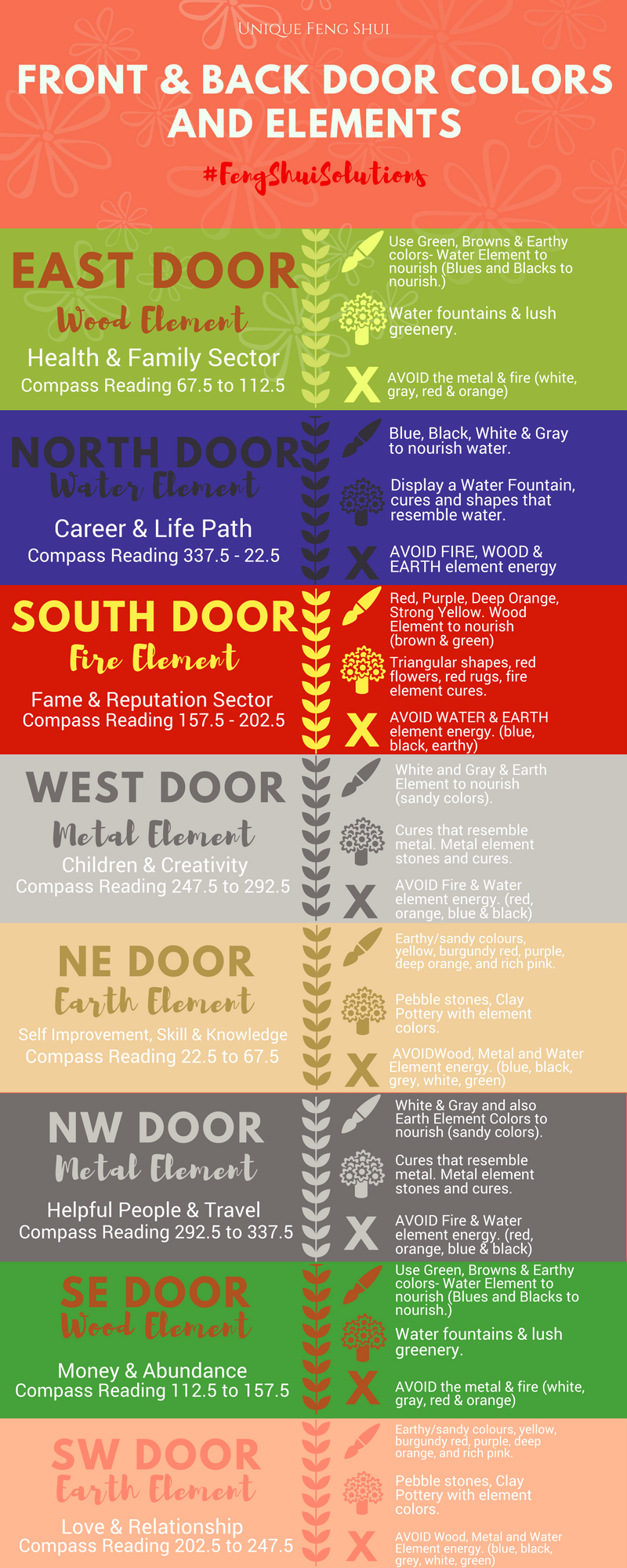 Visit our ENTRANCES catalog for more!

call or text @ 888-688-2088
info@uniquefengshui.com